Game of Thrones is hands down one of the biggest series in the history of television. The heady mix of dragons and nudity does work wonders for TRP, right? But of course, we need to credit its complex characters, shocking plot twists and breathtaking picturization too. While some may get irked by the wildly common theme of immorality and blasphemy throughout the show, what connects it to our old school Bollywood is perhaps the element of drama.
When we say drama we do not mean Ekta Kapoor style exaggerated scenes, we mean Sanjay Leela Bhansali style intense drama. So we were wondering if those intense scenes were spiked with Bollywood music, how hilarious yet amazing it would be. Here goes our humble attempt at desi-fying Game of Thrones! spoilers ahead
Bran Stark falls - Season 1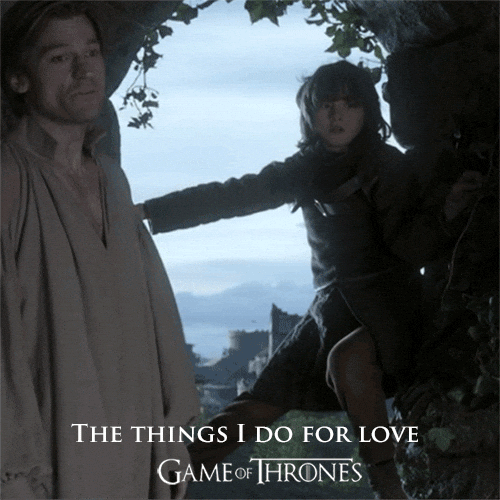 (Song: Dhokha Dhadi - R Rajkumar)
The first shock of them all is when Jaime heartlessly pushes Bran down the Stark tower. Ouch. Guess the background score for Bran would be "udd gaye tote re, tere toh udd gaye tote". Things you do for love.
Daenerys eats a stallion's heart - Season 1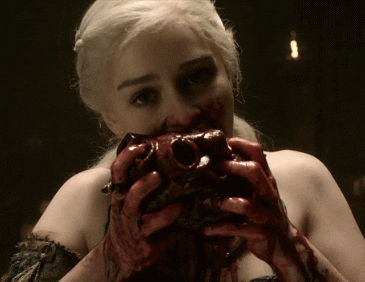 (Song: Ae Dil Hai Mushkil - ADHM)
As weird and savage as GoT traditions go, this one was a test for Khaleesi to prove herself and prove she did. But it seemed hard to tear that heart down, so "ae dil hai mushkil" is probably what fits best here. My sun and stars.
Daenerys rises from the fire unharmed - Season 1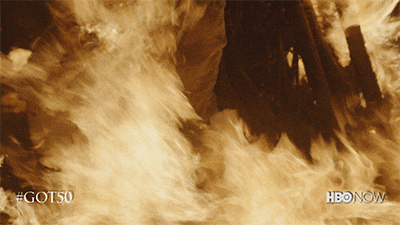 (Song: Kahin Aag Lage Lag Jaave - Taal)
Hands down, the best season finale EVER! Dany proves herself as Mother Of Dragons when she walks out of the pyre unharmed along with her 3 newborn dragons. She has a toota dil, but she ain't afraid of the aag, thus "kahin aag lage lag jaave" is an apt score for this epic scene!
Red Wedding - Season 3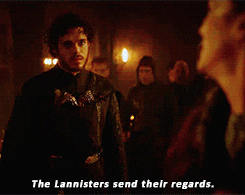 (Song: Channa Mereya - ADHM)
The most heartbreaking episode, where we lose Lady Stark, the King in the north and his pregnant wife. Three major jolts to our system so "acha chalta hoon, duaon mein yaad rakhna." fits this horrid scene. Also, they say #TheNorthRemembers and the next line "mere zikr ka zubaan pe svaad rakhna" stands true to this. Tch Tch.
Joffrey's death - Season 4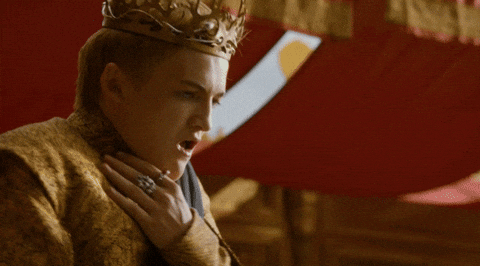 (Song: Hum pe ye kisne hara rang dala - Devdas)
The worst king ever had to have the worst death too. Joffrey is skillfully murdered on his wedding day with poison. So the song "hum pe yeh kisne hara rang daala, khushi ne humari hume maar dala" is a no brainer for this scene.
Ygritte dies in Jon Snow's arms - Season 4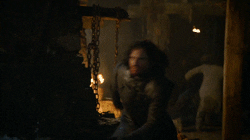 (Song: Do Pal Ki Thi - Veer Zaara)
We could almost hear hearts shatter here. Jon's first love Ygritte is fighting against Castle Black but dies while saving Jon, that too in his arms! "Do pal ki thi yeh dilo ki daastaan aur phir chal diye tum kaha hum kaha." Uff, too fitting.
Tyrion kills his father - Season 4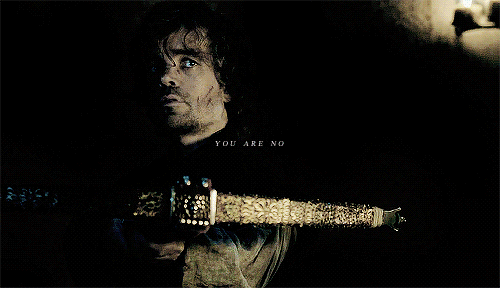 (Song: Bhaag Bhaag DK Bose - Delhi Belly)
Another great season finale where Tyrion finally stands up to his hateful father and how! He strikes an arrow in his daddy's heart because "daddy mujhse bola tu galti hai meri" and flees the capital, thus "bhaag bhaag DK bose"!
Walk of shame - Season 5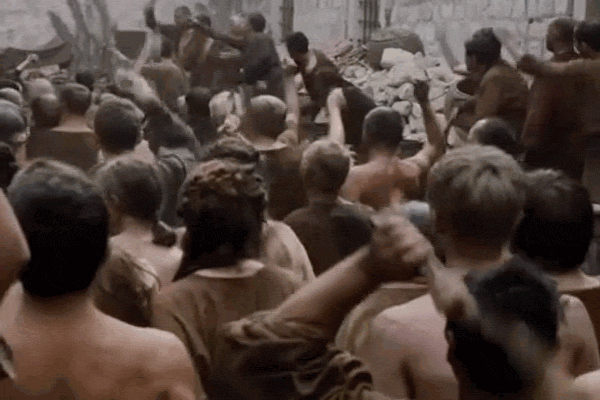 (Song: Munni Badnaam Hui - Dabbang)
Cersei falls prey to her own vicious plan and has to perform the walk of shame to leave prison. While the darling here is none other than the iron throne, "munni badnaam hui, darling tere liye" fits this situation way too well.
Hardhome - Night King resurrects wildlings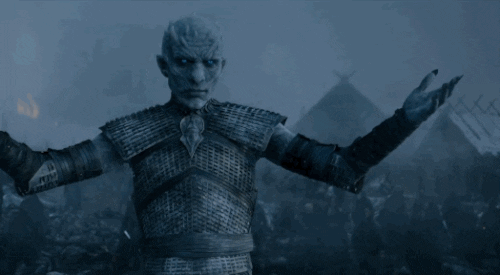 (Song: Come party with the bhootnath - Bhootnath)
The Night King gives us the chills just by his icy demeanour but what's more terrifying are his cold powers that can make the dead come back to life as zombies. #Creepy. All he does is the SRK pose and the dead are resurrected, it's like he's saying "come party with the bhootnath, relax man." But of course, relax is the last thing we can do here.
Jon's Rebirth - Season 6
(Song: Aala re aala - Simmba)
Fangirls lost their minds when Jon was stabbed not once, or twice but five times. Except in the magical world of GoT, Jon had to make a dramatic come back(we do sense an Ekta Kapoor vibe here) and the song that would best suit this would be "aala re aala Simmba aala". All of this with some slow-mo effects and it's a Bollywood scene!
Night King leaves a mark on Bran's hand - Season 6
(Song: Main yaha hoon - Veer Zaara)
That time when Bran got curious about the Night King and bumped into him and his army of the dead was creepy AF. Let alone the Night King staring into his soul and holding on to his hand. It was like the Night King was saying "jaanam dekh lo mitt gayi dooriyan, main yaha hoon, yaha hoon, yaha hoon, yaha." #SorryNotSorry
Cersei sets the citadel on fire - Season 6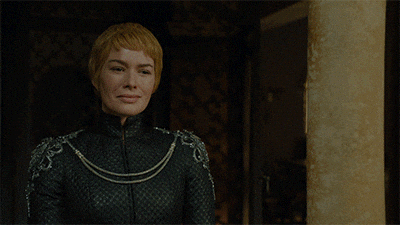 (Song: Sadda Haq - Rockstar)
Cersei has a thing for causing carnage, and when she's smiling too much, you know she is about to set the world on fire. Literally. The Citadel didn't treat the Queen like a Queen and they had to be burned to the ground while probably "sadda haq ethe rakh" is playing in the background. Sab Begaana Inhein Aag Lagaana
Arya kills Walder Frey - Season 7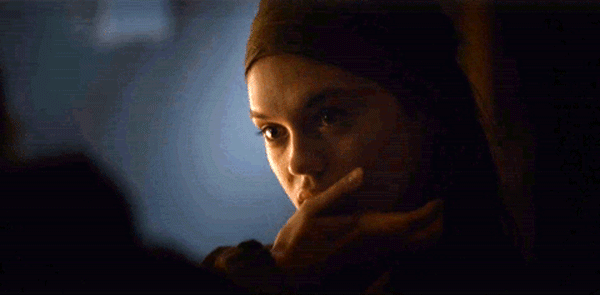 (Song: Aisi dhaakad hai - Dangal)
Walder Frey and his family betrayed the Stark at the Red Wedding and won themselves a top position on Arya's infamous list. We all know she is as dhaakad(tough) as dhaakad gets, so "tane chaaro khaane chitt kar degi, tere purze fit kar degi… aisi dhaakad hai!" fits this revengeful scene oh so perfectly!
Jon falls for Daenyrys - Season 7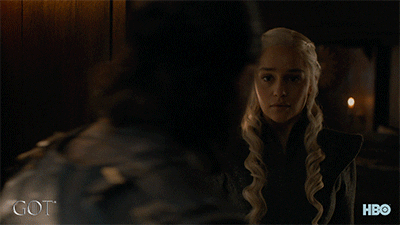 (Song: Yeh Chand sa Roshan Chehra - Kashmir Ki Kali)
We waited 7 years for Jon and Dany to meet and be insanely attracted towards each other, and when they finally met it was magical! We could almost hear Jon's heart sing "yeh chand sa roshan chehra, zulfon ka rang sunehra, yeh jheel si neeli aankhen koi raaz hai inmein gehra, taareef karoon kya uski jisne tumhe banaya." Apparently, the raaz was that she is his Aunt, but that's a topic for another day.
Arya Kills the Night King - Season 8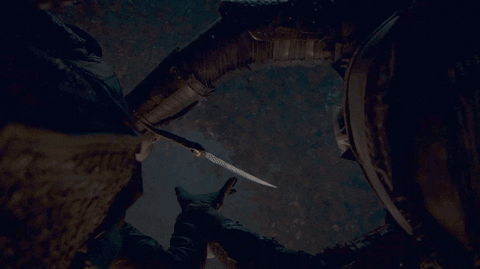 (Song: I'm the best - Phir bhi dil hai Hindustani)
The long night seems the end of it all until Arya Stark says #NotToday and sticks the Night King with the pointy end. She's everyone's favourite because let's be honest, she's the best, so the celebratory song has got to be "main kaun hu, tumse main kya kahoon" - because a girl is no one - "hai sach toh yeh doston, I'm the best, I'm the best, I'm the best" Yes you are the best!
Did we miss any of your favourites? Comment below your top GoT scene and a Bollywood song that would go with it! And you can now watch your favourite Bollywood music channels here.