The Race 3 trailer hit the internet so hard, it hurt our brains at first but then hurt our tummies too, in a good way, of course, thanks to a gazillion Race 3 memes that followed.
We won't say we have seen a similar action-packed film with white dudes before, we won't say there is no script at all, we won't say they've lost the plot or there may be no plot at all. We're going to keep hush as the following memes speak for themselves. We round up the best memes that blessed our timelines.
The one where they mashed "Baba ji ki booty" with the trailer. HILARIOUS.
The one which actually might be true
And this one is definitely, probably, allegedly, true.
Salman Khan: "Race 3 ki script ready hai?"

Scriptwriter: [kicks the Fast & Furious Collection 7 Disc Box Set under the table hurriedly] [scribbles 'family' on a piece of paper] "Haan bhai, bilkul ready hai"

— Akshar (@AksharPathak) May 16, 2018
The one that aptly explains it all.
#Race3Trailer explained. pic.twitter.com/YQvI4bUAfE

— •Cнιragᵛᶤᵖᵉʳ🚬 (@iSRKsSoul) May 15, 2018
This one might've gone too far

Well, this one is relatable AF.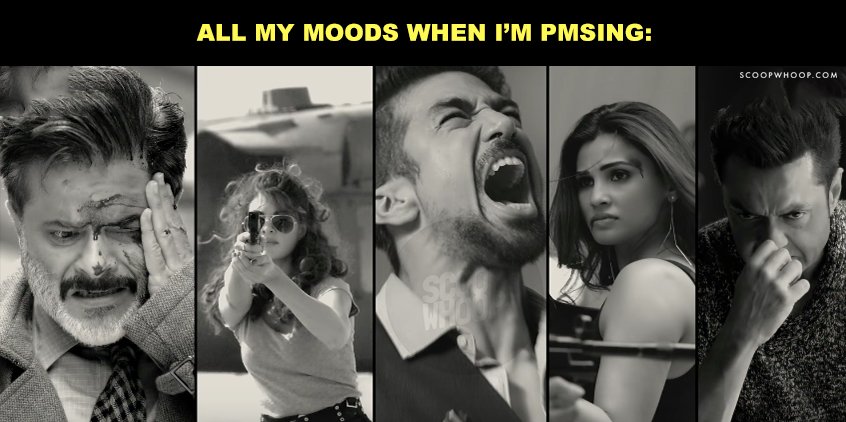 Do you like the #FloorIsLava memes?
#Race3Trailer #Race3
#Race3ThisEid #SalmanKhan
#KarnatakaVerdict #KarnatakaElections2018

The floor is doing movies with script. pic.twitter.com/Zr6PwajyNL

— Tabish (@Tabish17499517) May 15, 2018
Think Varun Dhawan kinda ruined it?
The verdict is out already
In Race : Akshay Khanna dies.

In Race 2 : Bipasha Basu dies.

In Race 3 : Logic dies.

— S O N A L I🦋 (@NotYourWitch__) May 15, 2018
The best so far – when Mumbai Police joined the meme-bandwagon and posted this.
Mind your own data to make sure that no one else takes advantage of it to beat you in the #RaceOfSafety pic.twitter.com/WJ4ADZEl1a

— Mumbai Police (@MumbaiPolice) May 23, 2018
Mumbai Police is BAE!
Also, it's good to know that the cast is taking this in stride!
A meme is a gift that keeps on giving. This makes us wonder if these memes are better than the film might ever be.
Directed by Remo Dsouza, Race 3 hits theatres this Eid.